Tune Tuesday is hosted at
Camisado Mind.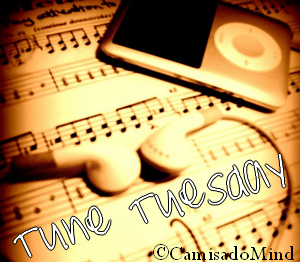 The rules for this week:
Go through your iPod/iTunes and pick out
five
of your favorite artists (singer, bands, etc) and then find two
or
three songs from each artist and post them in a blog kind of like I did below! (You'll have between 10 and 15 songs.) It can be an artist you just learned about or one you've loved forever & it could be a new song or just and old favorite. There is no genre specific person. Just
your
all time favorite FIVE artists (or bands)!!
My top five artists are: Tech N9ne, Paramore, Slipknot, Five Finger Death Punch, and Carrie Underwood.
So who are your top five artists?